Our Organization

A local cash collection resource

ABNA International is headquartered in the U.S. We currently have 13 Collection Locations throughout the world that service regional countries within their native language. We also have 24 additional Collection Associate's that service other regions worldwide. Plus we have numerous other relationships with regional attorneys, accountants, government organizations, trade groups, strategic partners, etc… The ABNA Network is able to cover any and all international cash collection related needs no matter how great or small.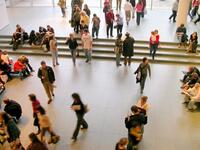 Our collective network continues to grow and expand with the rising need for our tailored industry specific ABNA solutions.
Especially as companies look toward streamlining the efficiency of their own A/R cash collection operations. The ABNA Network exists as a reliable, effective, and efficient extension of any companies local in-house credit and collection operation. Our resources, customer safe methods, and local colleagues are typically embraced as our organization works in tandem with client contacts at every level to achieve improved results.
ABNA Network
ABNA Locations:
Denmark
France
Germany
Greece
India
Italy
Mexico
Netherlands
Poland
Slovakia
Spain
United Kingdom
United States
ABNA Associates:
Brazil
Canada
Cyprus
Ghana
Guatemala
Hong Kong
Korea
Kuwait
Malaysia
Norway
Pakistan
Romania
Switzerland
Taiwan
Trinidad