Working With ABNA

Simple and streamlined solutions for any A/R need.

We always prefer to keep things simple and streamlined within each stage of our evolving client relationships. This is why most companies great or small find it real easy to work with ABNA. Companies prefer our approach because we offer low maintenance relationships which deliver highly productive results. Our flexibility and experience allows us to further simplify our approach.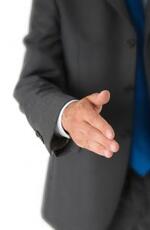 We approach each project as a completely unique job.
From the start we'll exchange necessary details with potential customers in order to collectively define exactly what needs done, where, when, at what cost, and within what period of time. Basically, we'll work together to define and negotiate a custom approach to our clients specific interests.
We'll usually prescribe a multi-tiered approach that addresses short, mid, and long-term client goals. The first step forward typically involves a pilot or test for a set period where we first prove our abilities and the cost benefit of our service. Once successful, clients tend to expand their work with ABNA as we together work towards achieving greater results within the mid and long-term.
Every step along the way we do our best to make sure that an ABNA solution is simple to organize, easy to implement and integrate, low maintenance, and easily manageable.