Custom Cash Flow Solutions

We tailor company specific solutions

Whether we're handling past due collection files, an A/R management project, or combination of both, we tailor our vast resources and service around each clients specific needs.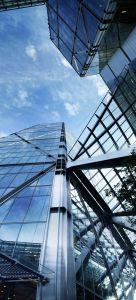 It's our job to build customized cash flow solutions around clients specific cash collection initiatives and goals.
Since we have direct experience and success within their individual industry, we're able to offer an exact client specific solution – not simply offer a standard pre-packaged 'one size fits all' service or approach to a specific cash collection problem.
Our intent is not to offer standard 'collection agency' service, nor duplicate in-house collection efforts. Our obligation is to build a better cash collection machine which delivers improved success at minimal cost while increasing cash flow for years to come. We accomplish this by offering a progressive industry specific outsource partnership which works in harmony with our clients local in-house resources. Basically, our clients tell us exactly what they want to improve and when, and we build a timeline based solution that focuses upon such a goal.
Within all client partnerships, we deliver sustainable results with a cost benefit focus. It's our obligation to do a better job at less cost while increasing profitability via safe enhanced cash collection methods.